Hi, welcome to my personal page.
Nu verkrijgbaar (in Dutch): Digitale Verleiding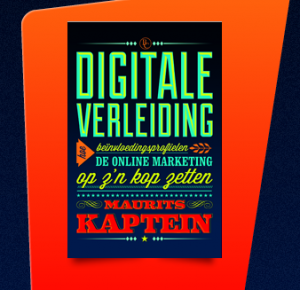 Mijn book "Digitale Verleiding" is vanaf nu te bestellen via: www.digitaleverleiding.nl
I am a social scientist and researcher primarily interested in both persuasion as well as quantitative research methods. I received my Ph.D. with honors form the Eindhoven University of Technology, Eindhoven, the Netherlands. Next, I worked as a postdoctoral researcherat the Aalto school of Economics, Aalto, Finland. Currently, I am an assistant professor of Statistics and Research Methods at the University of Tilburg. I have previously (during my Ph.D. work) worked as a research scientist at Philips Research, Eindhoven, the Netherlands and as a distinguished visiting scholar at the CHIMe lab of Stanford University, Stanford CA, USA.
My prime research interest are:
Persuasive technologies. I focus on the real-time adaptation of the use of distinct persuasive principles in interactive technologies
Research methods. I study both parametric and non-parametric statistical methods, hierarchical models, and time-series
Dynamic Adaptation. I have been involved in several attempts to model, in real-time, consumer behavior and adapt e-commerce attempts accordingly.
I am currently also a founder of
PersuasionAPI
, pioneers in persuasion profiling.
This page is intended to give some background about myself, and every now and then I update my blog with things that interest me…